The Great Brook Run
Next Run: December 27th, 2023
What?
The Great Brook Run is fun-run taking you across muddy fields and through a cold, wet brook.
It's a whole mile in length, so only those keen to get back for lunch need apply.
When?
December the 27th. Registration opens at 10:30 and all runners need to be registered by 12:10. 
The run starts at 12:30 sharp.
Please register early as queues do build.
Sponsorship
We really want to make 2023 the year we give big to our charities so please give generously to support us, or get yourself sponsored for taking part in this madness and donate by clicking below.
Or Scan this thingy with your tricorder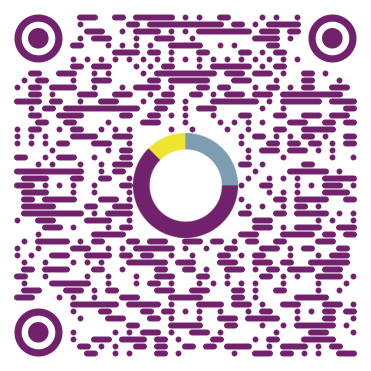 Clothes
Please wear some. What you wear is entirely up to you – we encourage silliness so if you want to turn up in your, or your wife's, wedding dress, we're all for it.
Sturdy footwear is essential. Trainers or walking boots are ideal, wellies fill up with water, so not so much.
Runner Registration
All runners must register and get an entry number.
Entry for runners is £10
The registration desk opens at 10:30 and closes at 12:10.
Marshals and First Aid
Marshals and First Aiders are stationed throughout the course. If you get into difficulty, or see someone else in difficulty, please notify your nearest marshal who will organise assistance.
If you are injured and cannot continue the run, notify a marshal who will radio for a first aider and a vehicle to pick you up.
If you feel unwell after the race or have picked up any cuts you need treated, again, tell a marshal and a First Aider will see to you.
The Start Line
A bugle call will summon runners to the start line for the briefing. After the briefing, a starting pistol will signal the start of the run.
Care should be taken in the first 50 meters to make sure you can avoid anyone unfortunate enough to fall. 
Children need to start from the back of the starting group, and competitive adults at the front.
Children
Kids are welcome as long as each child under 10 is accompanied at all times by an adult. Minimum height for kids taking part is 4ft.
Children under 15 must start at the back of the starting group. If we have many runners, we will split the runners into two starting groups with a 10 second interval between starts.
Pre-Run Briefing
A safety briefing will be given just before the run starts and we kindly as that you give it your full attention to make sure everyone is as safe as possible.
IT'S GREAT. IT'S IN A BROOK. IT'S A RUN!